History of Steetz Copper Craft
Trained in traditional sheet metal and roofing techniques in Germany, Peter has been manufacturing and installing custom copper, zinc and slate architectural designs using European methods and hand tools for over 37 years.
Peter offers a lifetime guarantee on all of his work and has never had a recall.
You can watch some Peter's traditional techniques on our YouTube channel, which we will expand in the future!
---
In 2004 Steetz Copper Craft expanded the business to include Steetz Tools, becoming a supplier of the very same European sheet metal tools, roofing tools and German workwear that Peter has been using on his projects since 1986.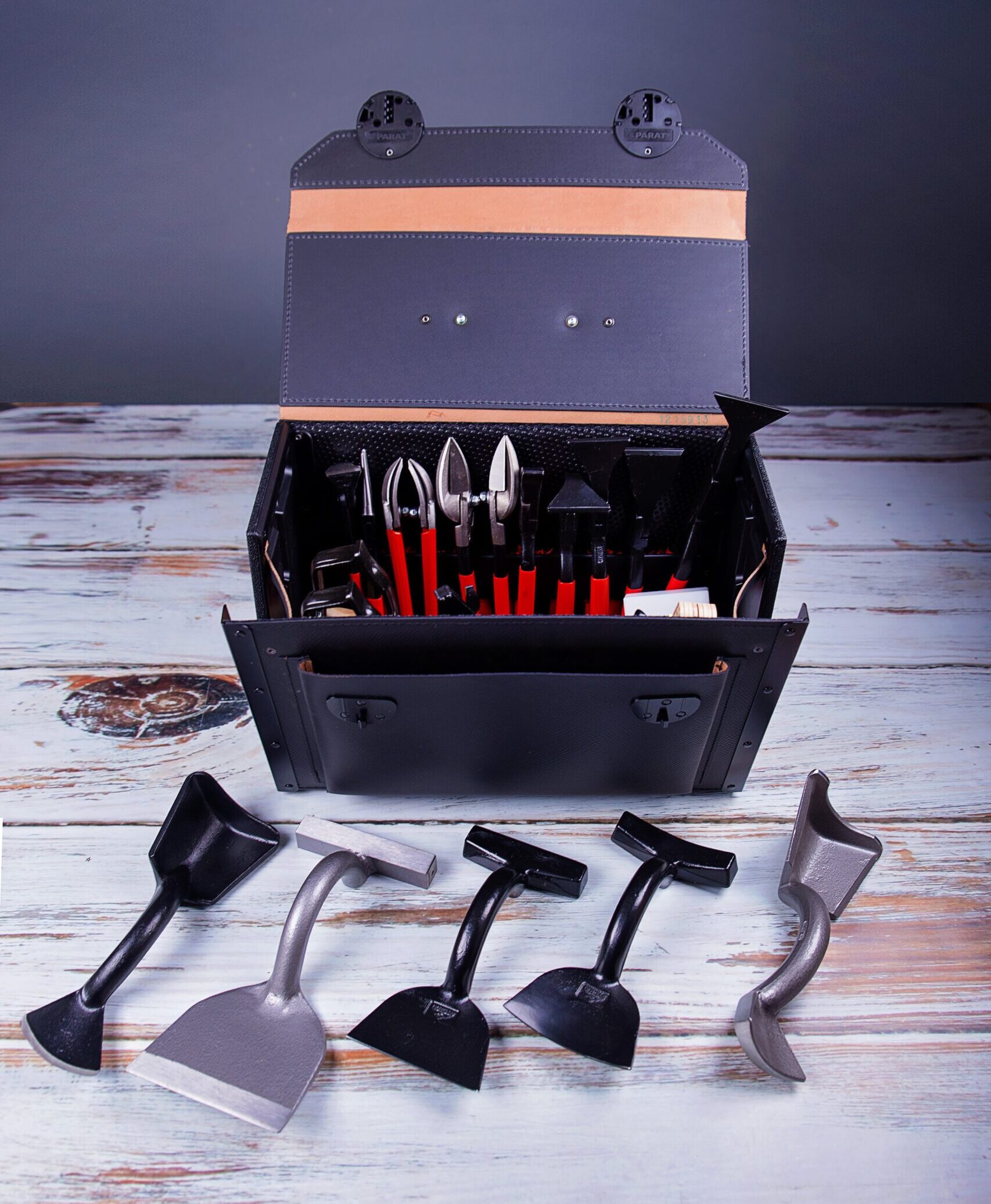 We carry a large variety of European Tools!
Steetz Tools carries a large variety of snips, pliers, sheet metal benders, soldering tools, other trade tools and educational materials.
Our manufacturers include: Biegetec, Bjarnes System, Buschmann Tools, Dinosaurier Werkzeuge, Dimos, Dräco, Freund, Grömo, Kling, MASC, Parat, Peddinghaus MOB, Perkeo, RAU, Schroeder, Stubai, UniBieger, and Wuko.
We are also the main distributor for Kiesel Tools, Biro Profile Benders and FHB Work Clothes in North America!
Steetz Tools sells machinery like power seamers, profiling machines, electric shears, manual brakes and more.
In Germany almost every "Spengler" or "Dachdecker" architectural sheet metal and roofing company is completely self reliant, having their own fully equipped shop which includes machinery and tools. This makes it possible for them to produce their own in house flashing panels as well as anything else they may need for their trade.
Shop machinery here!
Peter's oldest pelican snips are over 40 years old!
Although they are retired now and only kept on display, they are still usable for daily work, showing that with great care and maintenance our tools are made to last decades.
We are here to help!
Whether you need help with choosing the right tool or machine for your project or need technical support for already purchased items, we are here to help over the phone, video call, text or email.
We offer a variety of payment options!
We accept several payment options: credit cards, direct bank transfers, PayPal, e-transfer and cheques. Purchases can be paid online or call Dagmar in the office with your payment request.