FHB Jacket and Overall Set
Men's Workwear Set Sizes
How to measure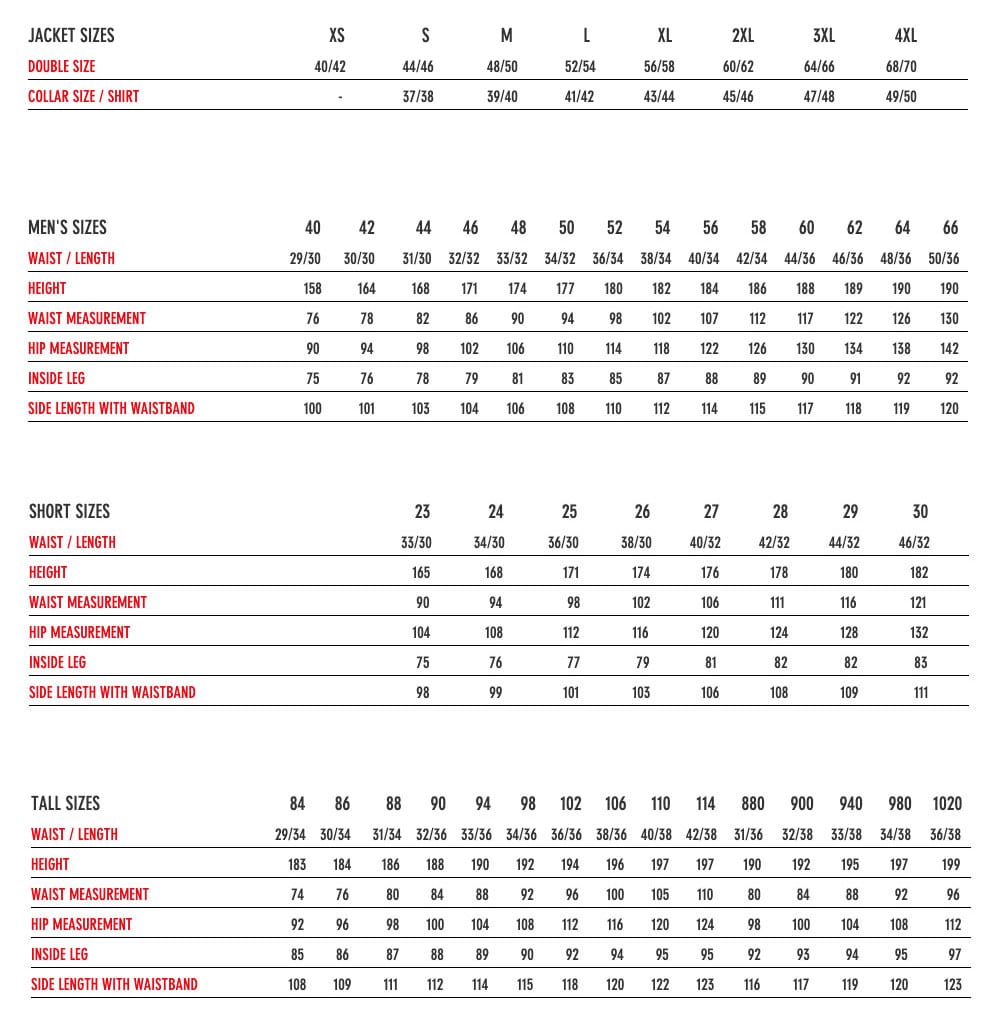 Men's Regular Pants Size
How to measure

Jacket, Shirt, & Sweater Sizes

This jacket and overall set includes the soft-shell jacket "Jannik", and the overalls "Pascal".
The softshell jacket is highly water-repellent, windproof and breathable, high performance, 10.000mm water column, 5.000g/sqm within 24hrs. With new FHB softshell fabric, stretchy and extremely supple outer material, removable hood with adjustability of the width, and retro-reflexive markings at the forearm. Slim fitting, with one open inner pocket and one with a zipper, and adjustable arm- and waistband.
Material
100 % Polyester
320 g/sq. m.
The overalls are specifically developed for FHB; with a combination of cotton and polyester for long lasting optimal comfort, while the ergonomically perfect design offers more freedom of movement. They have one large breast- and pencil pocket with zipper and the possibility to loose the inside bag for easy and perfect embroidery. Elastic side wedges, one mobile phone-, one yardstick- and various other pockets on either side of the trousers with innovative FHB flap pocket fasteners. The knee-pad pockets are made out of 100% polyamide (Cordura), and open from the top for easy insertion of FHB knee pads. Extra pockets for pencils and knives on the left side, and an extra large pocket on the right, with reflective markings on the calve area.
Material
50 % Cotton
50% Polyester
250g/sq. m.
| | |
| --- | --- |
| Weight | N/A |
| Dimensions | N/A |
Related products